Dear Fellow Mustangs:

The class of 1968, in partnership with the classes of 1967, 1969, 1970 and 1971, has been furiously organizing an ASIJ "Golden Reunion" to be held in California during the Japanese "Golden week" 2018 spring holiday. This uniquely special reunion will include, not only those who will be celebrating their Golden ASIJ Anniversary, but also the greater ASIJ community, with alumni, spouses, classmates, other kinds of mates, former and current employees, parents, and friends enthusiastically invited to attend. This event will likely be one of the largest of its kind in ASIJ's 116-year history. If you have had to miss any prior reunions, this should NOT be on that list.

By searching out geographically accessible, exceptional and affordable venues to fulfill our promise and goal of attracting the largest turnout possible, we deep dived into a master list of possibilities including Rocky Mountain resorts, dude ranches, retreat properties of every kind including some you would never have imagined, and resorts in stunning locales. We are truly pleased with the results of our search. Mission Bay in San Diego, next to the Pacific Ocean, at the Bahia Resort Hotel.
This spectacular and history making reunion will take place April 27 through May 1st, 2018, with the heart and soul of the reunion festivities being held on April 29th and 30th. This allows time on the front and back end to catch-up with some visiting, or touring one of the primo vacation spots in the United States. We would like to encourage each and every Mustang to lock in rooms at our hard-fought rock bottom rates. Click on the "Register" button at the top of this page, which will take you to the dedicated hotel reservation page. This will allow you to book as early as possible (cancel without penalty!) and allow us to determine a head count so we can continue to think outside the box as we tweak our programming and organizational efforts over the next few months. The exceptional room rate will permit us to dedicate more financial resources to innovative, creative and irresistible programming as well as delicious food and beverage choices.

Looking forward to reconnecting with classmates and friends,

See below for Preliminary Schedule of events, and about the hotel.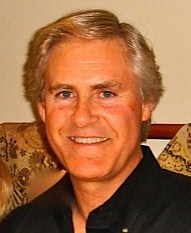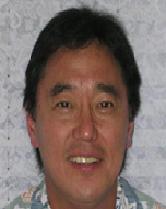 Nick Connor and Dave Sakamoto

Class of 1968 Co-Class Agents.
Email Us at: ClassAgent@asij1968.com

UPDATED SCHEDULE as of 4/30/2018:
The formal reunion events begin 8AM on Sunday 4/29, so please plan your arrival accordingly.

Thursday/Friday April 27, 2018: Attendee Arrival. Informal gatherings for lunch, dinner, drinks at the Resort.

Saturday April 28, 2018: Attendee Arrival, Acclimatization & Informal gatherings. Encourage arrivals to connect with classmates to explore the Bahia, Belmont Park, Mission Beach Boardwalk, beach & bay activities:
Another option: Line Dance class 2-4pm in the Del Mar room with Dave Sakamoto and go dancing at InCahoots C&W club Sat night.

Sunday April 29, 2018:
• 8:00-9:00am: Continental Breakfast in the Del Mar Room, formal Welcoming Ceremony.
• 9:00am Nick Connor opening remarks & review of all activities and arrangements
• 9:30am-10:15 Peter Tsukahira Convocation address
• 10:15-11:15am Jim Hardin, ASIJ Head of School address
11:30am-12:00 Reunion Attendees board Bahia Belle for Alumni Brunch cruise in Mission Bay. Tables set up for separate class lunch get-togethers.
11:30-12:00 ASIJ lunch reception attendees travel via UBER/LYFT (10 minutes) to Strone Brewing Liberty Station
11:30-13:00 Alumni Brunch on board Bahia Belle.
12:00-2:00 Bahia Belle Mission Bay Cruise
2:00pm-5:00pm informal attendee beach socializing, beach games and bike rides, Happy Hour(s).
6:00PM-9:00PM: "California Dreamin" Beach BBQ & Clam Bake with the Mar Dels music/dance extravaganza outside on the beach at the Bahia (https://www.youtube.com/watch?v=zr7DsDQ_dcs) No Host cash bar.
9:00PM: Post "Beach Party" No-Host/cash bar Party in the Tangier Bar at the Bahia:

Monday April 30, 2018:
8:00AM- 9:00: Continental Breakfast in the Del Mar Room

9:00AM-12:00PM: Individual presentations by prominent & notorious ASIJ alumni.
• 9:00-9:15am Brief Opening remarks by organizer Laer Pearce
• 9:15am-9:45am Wise Young
• 9:45am-10:15am Jackie Connor
• 10:15am-10:45am Gary Held
• 10:45-11:15am Mara Purl
• 11:15-11:45am Laer Pearce

12:30-1:00pm Reunion Attendee 10minute walk through Belmont Part to Mission Beach

1:00PM-2:30pm: Group lunch off campus at the "Cannonball" restaurant on the beach boardwalk in Belmont Park Note: The actual location is a separate large room that is part of "Cannonball" but located a few buildings away. Directions: Its on the 2nd floor of the building (with big "ARCADE" sign) located next to the rollercoaster on the beach side. Take the stairs just past the "ARCADE" sign. There is also an elevator around the corner.

2:30PM-5:00PM: Classmate socializing & beach games.

5:00PM: Nap time

6:00PM: Bay Cruise Dinner Party aboard the William D. Evans Sternwheeler (dress code: 60's attire),
• Sunset cocktails (no host cash bar) on Sternwheeler upper deck 6:00-7:00pm
• Buffet Dinner on the boat, MC by sis/bro Debbie & Scott Hutchinson w/ live dinnertime jazz vocals & instrumentals 7:00-8:30pm
• 8:30-10:00pm "Republic of Music" (https://www.youtube.com/watch?v=-YBr8tHexa0) dance party on the boat, featuring 50's/60's/70's/80's dance hits

10:00PMish: Post "Dinner Cruise" No-Host Cash bar Party in the Tangier Bar at the Bahia.
Note: If the Tangier Bar is closed, another option is the free Bahia Belle cruise that leaves 9:30pm and 11pm. (show your room key) Each 1.5 hour long smooth ride There is a dance floor, DJ and bar on the Bahia Belle.

Tuesday May 1, 2018: 7:30AM: Recovery Breakfast (Continental) Del Mar room,

8:30am-10ish: Frank Terschan to MC a Sayonara recap, ASIJ parting comments and requests, awards & acknowledgements, housekeeping issues

10:00PM: Adios Amigos

Special Bahia Hotel standard guestroom rate of $155/night includes:
▪ Unlimited High-Speed Wired/Wireless Internet Access in Guestrooms (valued at $12.95 per day)
▪ Complimentary Wireless Access in Lobby Foyer including at the "Beach"
▪ Complimentary Self Parking (valued at $25 per day) if you feel you need to have a car with you.
▪ Complimentary Passes Aboard the Bahia Belle Friday, Saturday and Sunday Nights (valued at $10 each)
▪ $20 SPA Discount for any Spa Treatment (50-minutes or longer) with an Advance Reservation at the Catamaran Spa (our sister-property)
▪ Complimentary Access to our Fitness and Pool Facilities
▪ Complimentary Web-Link for Easy Reservations
▪ NO RESORT FEES!!
▪ Includes Bahia's beach-side "Del Mar Room" as the reunion Hospitality suite for various reunion events and gatherings
▪ The $500/person reunion fee covers general meals, programming, entertainment, activities and main reunion events being held on April 29, 30, and May 1 2018 on the Bahia campus

About the Hotel
The Bahia Resort Hotel is located in the heart of Mission Bay, two blocks from the Pacific Ocean and just minutes from SeaWorld and a short drive to other major San Diego attractions. A San Diego destination rich in tradition, the 314-room Bahia enjoys a privileged site on a 14-acre private peninsula surrounded by a white sandy beach. All spacious and comfortable rooms, suites and beach cottages have balconies or patios, many offering spectacular views of the Pacific and Mission Bay. Each guestroom at the resort is beautifully decorated in light, breezy colors and all guest rooms are well appointed to meet the demands of today's traveler. Experience a tropical paradise when dinning in Café Bahia, offering Southern California cuisine for breakfast, lunch, and dinner. Cocktails and lighter fare are served with a Moroccan flare in the Tangier Bar with Happy Hour Specials available Monday-Friday. Facilities include extensive convention facilities, tennis courts, a Junior Olympic-sized swimming pool, whirlpool Jacuzzi, two authentic Sternwheelers and a marina. The Bahia Resort Hotel is a convenient escape along one of San Diego's most picturesque and tranquil coastlines. Our coastal hideaway with a private beach combines exotic charm, outdoor adventures and West Coast luxury.